Techni-Cal Lifestages for Dogs
Techni-Cal International offers a complete range of super-premium food, which contain the essential nutrition for your cat or dog to maintain health, well-being and vitality. High quality products contain many nutrient rich natural ingredients that really do care for your pets health.
All products are made with the finest, high quality ingredients.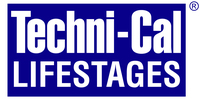 Techni-Cal Lifestages for Dogs
---