Current filters
---
Refine your search:
Light & Senior
Adult Light with fresh Chicken and Rice - Lower in protein, oils and with fewer calories than standard adult food this product can aid weight reduction and the treatment of obesity.
Senior with fresh Chicken and Rice - Specially formulated by leading experts to provide the nutritional requirements of older dogs. Ideal for dogs when they start to show signs of ageing.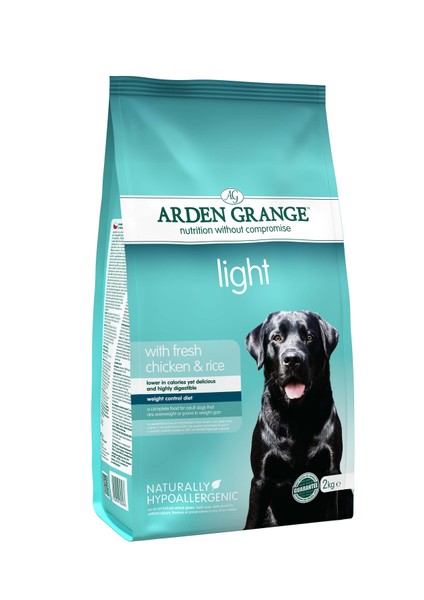 Adult Light - 12kg

Save £8.63

£34.50
---
Ideal Weight Control I18
I18 Nutram Ideal Solution Support® Weight Control Natural Dog Food is a Holistic, multi-beneficial, and nutrient-rich recipe that improves your pet's wellness from the inside-out.
Our Holistic approach starts with digestion through a special combination of Pumpkin and Chicory Root. Chicory Root promotes the growth of natural intestinal bacteria, while Pumpkin is rich in fiber.
Fiber assists with the movement of food through the digestive system and prolongs satiety, crucial for weight management.
This, combined with a lower fat and high protein recipe provides your dog with the tools needed for natural weight management.
Nutram's Optimum Combinations™ also provide anti-inflammatory sources of Omega-3 fatty acids through whole foods, such as Salmon Oil and Green Lipped Mussel, for improved mobility.
You can be confident that your pet's food is healing, wholesome and the ideal nutritional choice.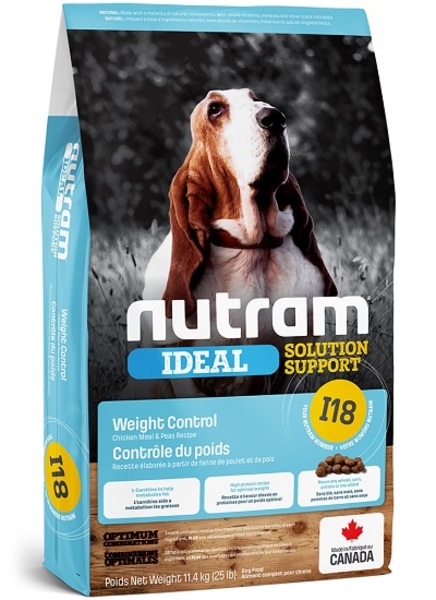 Ideal Weight Control I18 - 11.4kg
£49.99
Ideal Weight Control I18 - 2 x 11.4kg - Multi Buy

Save £30.00

£69.98
---
Senior
Techni-Cal LifeStages Dog Senior and Weight Control dry food is a highly digestible, complete dry pet food for senior dogs and adult dogs that are less active or are prone to obesity (eg. after castration or sterilization). This diet is formulated with a reduced fat and energy content to help maintain a healthy weight. Healthy weight maintenance helps to reduce stress on ageing joints resulting in a happier and healthier dog, full of energy and vitality. The larger the breed, the earlier your dog may benefit from a senior diet. For large (35-50 kg) and giant (over 50 kg) breeds Techni-Cal Senior is advised as of 5 years of age; for small (less than 10 kg) and medium (10 – 35 kg) breeds as of 7 years of age. A reduced mineral content helps to reduce stress on vital organs. Vitamin E and fructo-oligosaccharides helps to support the immune system. Beet pulp helps to facilitate intestinal health. No artificial colourings, flavourings added.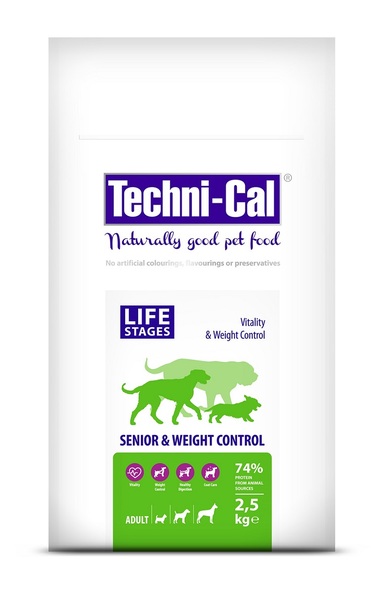 Senior & Weight Control - 12kg

Save £8.60

£34.39
---
Weight & Diabetic (WRD)
Trovet Weight & Diabetic Diet (WRD) is formulated for dogs suffering from any of the following complaints:
Obesity : Diabetes : Colitis : Constipation
How does it work?
Low in calories and high in dietary fibre for weight loss.
Slow up take of carbohydrates ensures a gradual supply of glucose after a meal for the treatment of diabetes.
Promotes increased colon activity to prevent constipation.
Contains indigestible fibres to retain water and ensure firm faeces to aid against colitis.
Please seek veterinary advice before purchasing these special diets.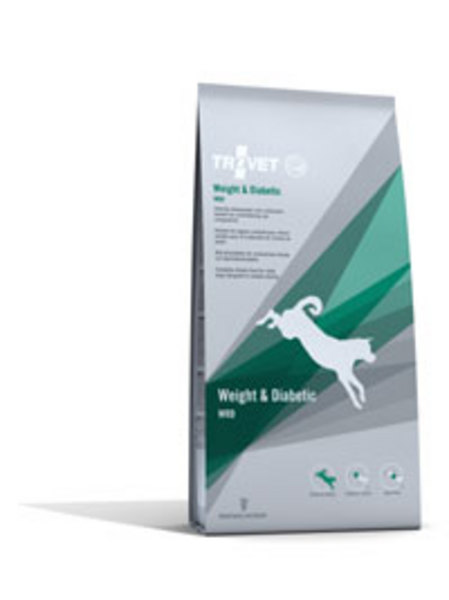 | | | | |
| --- | --- | --- | --- |
| Weight & Diabetic (WRD) - 3kg | £16.95 | | |
| Weight & Diabetic (WRD) - 12.5kg | £57.95 | | |