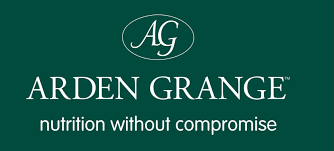 Arden Grange core philosophy of "nutrition without compromise" is the foundation on which it has been built. Each diet is naturally hypoallergenic meaning that it doesn't include the most common dietary allergens. Naturally preserved without any artificial preservatives or colours. All ingredients have been included for their nutritional value and promote optimum health and vitality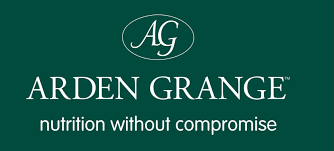 Arden Grange core philosophy of "nutrition without compromise" is the foundation on which it has been built. Each diet is naturally hypoallergenic meaning that it doesn't include the most common dietary allergens. Naturally preserved without any artificial preservatives or colours. All ingredients have been included for their nutritional value and promote optimum health and vitality
Current filters
---
---
Refine your search:
Kitten & Adult Cat
Grain free recipes are becoming increasingly popular with Cat owners and Arden Grange has responded to this growing demand by developing a range of dry foods to suit Cats who suffer from allergies and intolerances to grains.
The range of foods also provide wholesome nutrition to Cats without any specific dietary requirements but whose discerning owners prefer to feed a diet free from grain.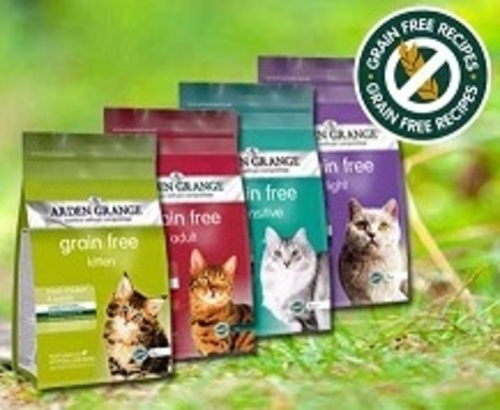 | | | | |
| --- | --- | --- | --- |
| Kitten Chicken Grain Free - 8kg | £32.30 | | |
| Adult Cat Chicken Grain Free - 8kg | £32.30 | | |
---
Light & Senior
Adult Light with fresh Chicken and Rice - Lower in protein, oils and with fewer calories than standard adult food this product can aid weight reduction and the treatment of obesity.
Senior with fresh Chicken and Rice - Specially formulated by leading experts to provide the nutritional requirements of older dogs. Ideal for dogs when they start to show signs of ageing.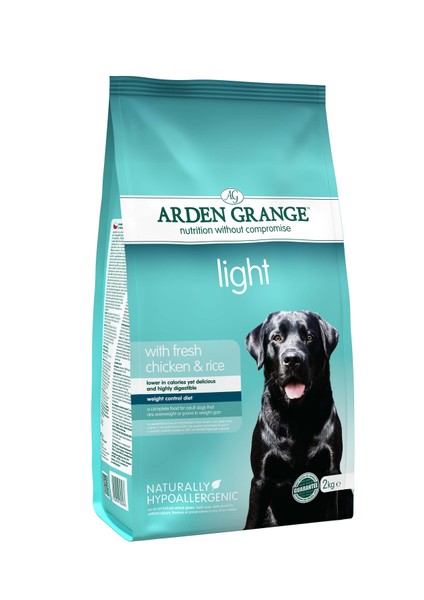 Adult Light - 12kg

Save £8.63

£34.50
---
Sensitive Grain Free
Arden Grange Ocean White Fish & Potato is ideally suited to Puppies and Adult dogs with a delicate digestion and/or delicate skin.
Completely cereal and grain free, it provides all breeds of dog with a hypoallergenic, wholesome diet full of natural goodness.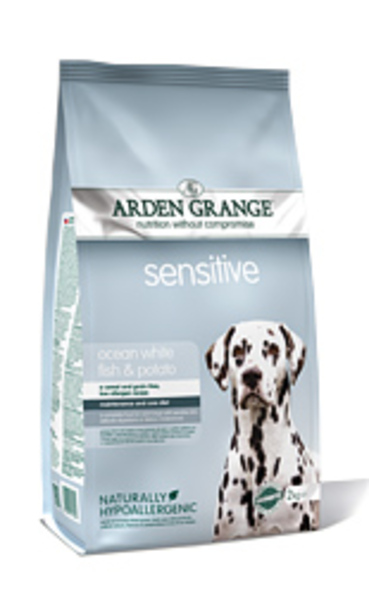 Adult Sensitive White Fish & Potato - 12kg

Save £12.05

£48.19
Light/Senior Sensitive White Fish & Potato - 12kg

Save £12.05

£48.19
---
Partners
Partners is a super-premium complete wet food diet.
Containing natural succulent fresh meat, fresh vegetables, vitamins and minerals that delivers a balanced, nutritious and wholesome meal for your dog.
Choose from a range of delicious recipes that include: Fresh chicken, rice and vegetables, Fresh lamb, rice and vegetables and Fresh white fish and potato.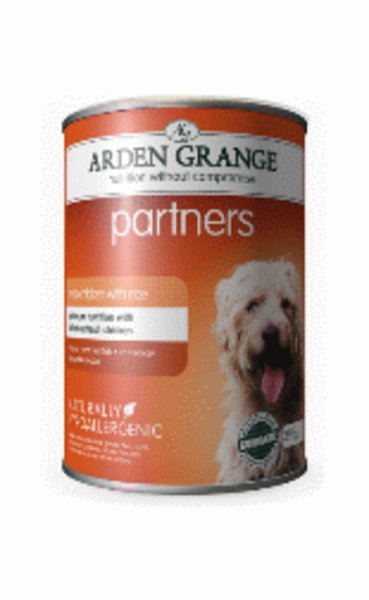 | | | | |
| --- | --- | --- | --- |
| Fresh White Fish & Potato - 6 x 395g | £10.00 | | |
---
Arden Grange Treats
Arden Grange Crunchy Bites are a really tasty treat that dogs can eat between meals without ruining their appetites.
Crunchy Bites are hypoallergenic and free from wheat gluten, dairy products, beef and soya.
They contain no artificial colourings, flavourings or preservatives.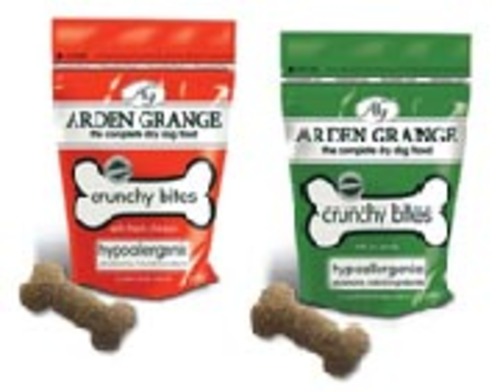 | | | | |
| --- | --- | --- | --- |
| Crunchy Bites - Light (225g) | £2.75 | | |