Current filters
---
Refine your search:
Sensitive Grain Free
Arden Grange Ocean White Fish & Potato is ideally suited to Puppies and Adult dogs with a delicate digestion and/or delicate skin.
Completely cereal and grain free, it provides all breeds of dog with a hypoallergenic, wholesome diet full of natural goodness.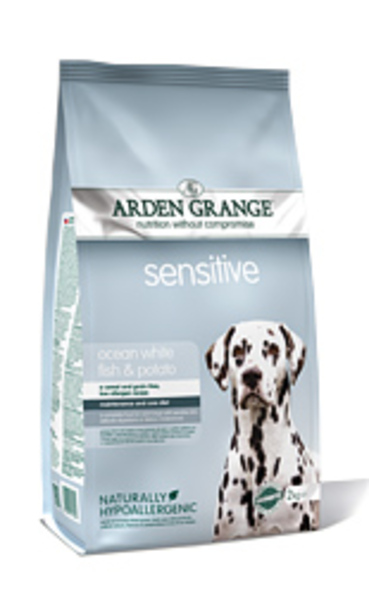 Adult Sensitive White Fish & Potato - 12kg

Save £12.05

£48.19
Light/Senior Sensitive White Fish & Potato - 12kg

Save £12.05

£48.19
---
Partners
Partners is a super-premium complete wet food diet.
Containing natural succulent fresh meat, fresh vegetables, vitamins and minerals that delivers a balanced, nutritious and wholesome meal for your dog.
Choose from a range of delicious recipes that include: Fresh chicken, rice and vegetables, Fresh lamb, rice and vegetables and Fresh white fish and potato.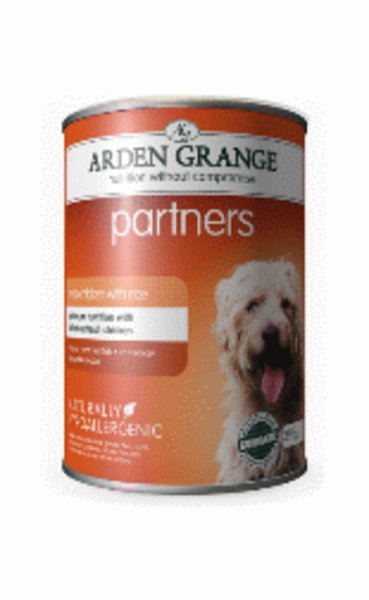 | | | | |
| --- | --- | --- | --- |
| Fresh White Fish & Potato - 6 x 395g | £10.00 | | |
---
Total Grain Free - Dog
Natural and holistic pet foods that cater to owners looking for grain-free options. Each recipe uses hormone-free meat and is naturally preserved to ensure the freshest quality.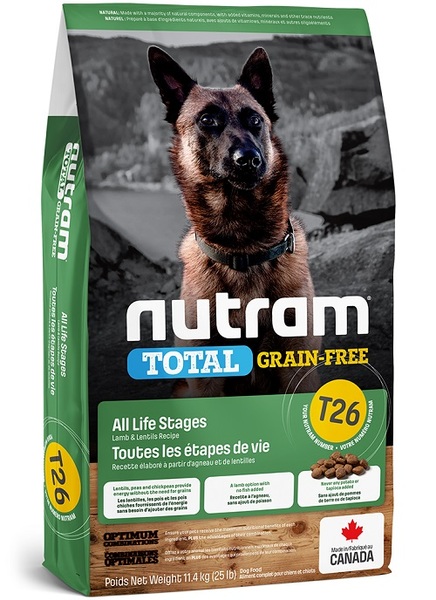 Total Grain Free T23 Turkey & Chicken - 2kg
£18.99
Total Grain Free T23 Turkey & Chicken - 2 x 2kg - Multi Buy

Save £9.50

£28.48
Total Grain Free T23 Turkey & Chicken - 6 x 2kg - Multi Buy (4+2 Free)

Save £37.98

£75.96
Total Grain Free T23 Turkey & Chicken - 11.4kg
£64.99
Total Grain Free T23 Turkey & Chicken - 2 x 11.4kg - Multi Buy

Save £26.00

£103.98
Total Grain Free T23 Turkey & Chicken - 12 Tins x 369g

Save £15.60

£8.40
Total Grain Free T25 Salmon & Trout - 2kg
£19.99
Total Grain Free T25 Salmon & Trout - 6 x 2kg - Multi Buy (4+2 Free)

Save £39.98

£79.96
Total Grain Free T25 Salmon & Trout - 11.4kg
£69.99
Total Grain Free T25 Salmon & Trout - 2 x 11.4kg - Multi Buy

Save £28.00

£111.98
Total Grain Free T25 Salmon & Trout - 12 Tins x 396g

Save £15.60

£8.40
Total Grain Free T26 Lamb & Lentils - 2kg

Save £5.70

£13.29
Total Grain Free T26 Lamb & Lentils - 2 x 2kg - Multi Buy

Save £18.99

£18.99
Total Grain Free T26 Lamb & Lentils - 11.4kg
£65.99
Total Grain Free T26 Lamb & Lentils - 2 x 11.4kg - Multi Buy

Save £26.40

£105.58
Total Grain Free Mini T27 Turkey & Chicken - 2kg

Save £5.70

£13.29
Total Grain Free Mini T27 Turk & Chic - 2 x 2kg - Multi Buy

Save £18.99

£18.99
Total Grain Free Mini T27 Turkey & Chicken - 5.4kg

Save £20.90

£17.09
Total Grain Free Mini T28 Salmon & Trout - 2kg

Save £6.00

£13.99
Total Grain Free Mini T28 Sal & Trout - 2 x 2kg - Multi Buy

Save £19.99

£19.99
Total Grain Free Mini T29 Lamb & Lentils - 2kg

Save £9.54

£9.45