Current filters
---
Refine your search:
Trovet Treats
Trovet has developed a range of special treats as everyone wants to reward their cat, even when they are eating a special diet.
These treats are designed to support dietary food, unlike most treats, which can have an opposite effect.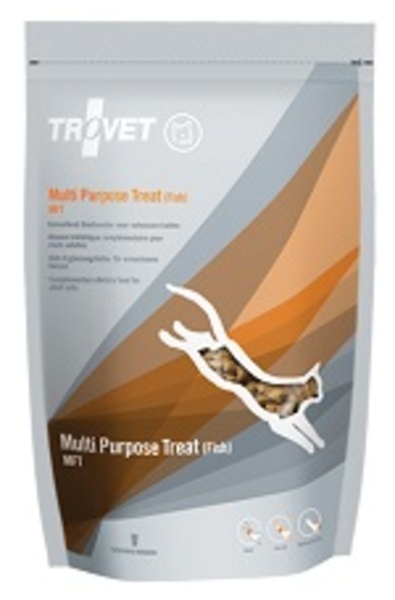 Multi Purpose Treat - Feline
£2.75

Our Code: TR415S


Trovet MPT is a treat which is specially formulated to support the therapeutic effect of different prescribed diets.

It is made via co-extrusion allowing the inner filling to consist only of rice and the outside of fish meal. Together with vitamins and minerals it becomes a complete, very tasty and easy digestible hypo-allergic treat.

The final result is a unique product both from its functional characteristics and its appearance.

Trovet MPT can also be fed in combination with normal food to healthy cats.