Current filters
---
Refine your search:
Sound Small Breed Adult S7
S7 Nutram Sound Balanced Wellness® Small Breed Adult Natural Dog Food is a Holistic, multi-beneficial, and nutrient-rich recipe that improves your pet's wellness from the inside-out. Our Holistic approach starts with a strong immune system. Pomegranate, rich in polyphenols, and Turmeric, a source of curcumin, both have rich antioxidant properties that will help support your pet's natural defence against free radical and oxidative stress. This, combined with a blend of Flaxseed and Salmon Oil, rich in Omega-3 fatty acids, allows Nutram's Optimum Combinations™ to provide the nutrients that support healthy skin and a shiny coat .You can be confident that your pet's food is healing, wholesome and nutritionally sound.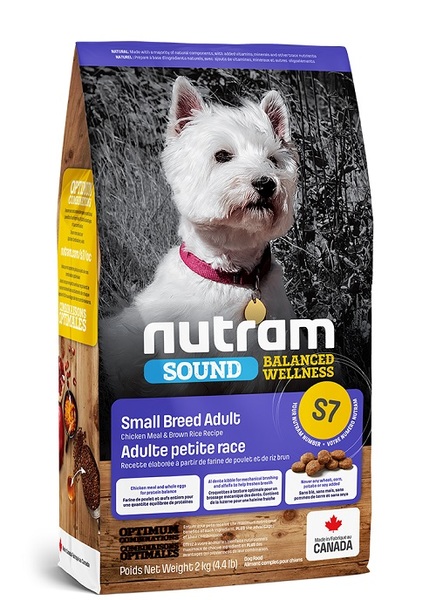 Sound Small Breed Adult S7 - 2 x 2kg - Multi Buy

Save £7.80

£18.18
Sound Small Breed Adult S7 - 6 x 2kg - Multi Buy (4 + 2 Free)

Save £25.98

£51.96
---
Total Grain Free - Dog
Natural and holistic pet foods that cater to owners looking for grain-free options. Each recipe uses hormone-free meat and is naturally preserved to ensure the freshest quality.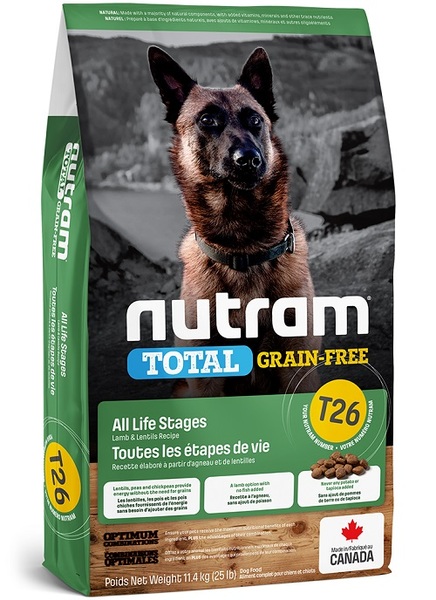 Total Grain Free Mini T27 Turk & Chic - 2 x 2kg - Multi Buy

Save £22.79

£15.19
Total Grain Free Mini T28 Sal & Trout - 2 x 2kg - Multi Buy

Save £23.99

£15.99